CONNECTING HISTORY BACK TO LIFE – 28th AUGUST 1955-2020
THE DEATH OF EMMETT TILL, I HAVE A DREAM AND THE BRISTOL BUS BOYCOTT
Today marks sixty-five years since the murder of Emmett Till in Money, Mississippi, USA. His punishment for the alleged crime of whistling at a white woman, was to be abducted, beaten, shot and tossed into the Tallahatiche River. His mother's decision to have an open casket and let the world see the horror of what his murderers did to her 14-year old' mutilated body radicalised a generation of future black leaders. They included John Lewis, Muhammad Ali, Malcolm X and many unknown foot soldiers who proudly called themselves 'Emmett Till men' who went on to devote their lives to getting into 'good trouble'. They knew it could easily have been one of them, one black life indistinguishable and unloved from another.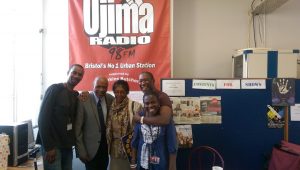 Later that in that year of 1955, Rosa Parkes would defy instructions to move from her seat from the front to the back of the bus. This put women at their rightful place at the centre of the battle for social justice. She would be joined by a young Reverend Martin Luther King on an arduous year-long campaign for civil rights and social justice in Montgomery, Alabama.
On 28th August 1963 Dr King delivered his electrifying and unifying, I Have a Dream speech. It is important to remember that his speech over 60 years ago called for an end to police brutality as well as racial equality. Dr King's work inspired another firebrand Paul Stephenson who once proudly told me how he once de-segregated a Virginia hotel. He led many others in the Bristol Bus Boycott that also ended the day Dr King spoke in Washington D.C.. That provided the template for major changes to equalities law and social justice in Britain.
From Breonna Taylor and George Floyd to this week's sickening shooting of Jacob Blake we sadly still experience these heinous crimes in 2020. The key themes from history are just as relevant today. Black bodies the subject of unpunished brutality. The importance of media and images to keep the spotlight on these atrocities. Dreaming of brighter tomorrow's and painfully tackling morally corrupt leaders in authority. Take a moment this weekend to remember many fearless campaigners and activists such as Roy Hackett, Tony Benn MP and Emmett's mother Mamie Till.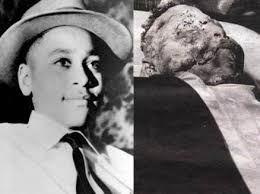 Even though we are separated by waters that transported enslaved millions from Africa across the Atlantic Ocean by people who then as now viewed their bodies as disposable commodities. We can still stand united together and remember their actions mattered.
ENDS
Roger Griffith MBE is the former Executive Chair and Broadcaster at Ujima Radio, he is a lecturer at UWE Bristol and the author of My American Odyssey From the Windrush to the White House. He is currently researching his next book, Reflections Across A New Black Atlantic.