Roger is pleased to announce he has been a made an Associate Director at TRACE a part the Paper Nations and will be Independently chairing their governance group working with Professor Bambo Soyinka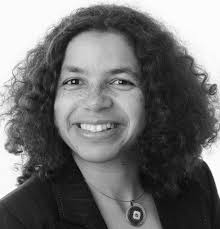 Paper Nations is a creative writing incubator based at Bath Spa. They are a team of writers and researchers, working with other cultural leaders to deliver programmes that connect and expand support for writers. Their approach is creative, collaborative and informed by rigorous research into writing habits, communities and networks.  They map the writing landscape, identify gaps in provision, create resources and share insights into the lives of writers.  Roger was drawn to them by their vision is to make Writing for All; to help everyone enjoy and appreciate the art of writing, regardless of experience or background.
https://www.bathspa.ac.uk/research-and-enterprise/research-centres/transnational-creativity-and-education/
Roger is already an Associate Lecturer for UWE Bristol working to diversify the curriculum with inclusive lectures including in script-writing, English and film making. In addition he undertakes community projects and ambassadorial work as he seeks to promote the value of life-long learning. He is seeking to explore more academic work alongside his writing in 2020.