A father and son reflect on their experiences with the Police over the decades the short BBC film  https://www.bbc.co.uk/programmes/p071qg5j
The 24th February was the 20th anniversary of the publication of the Macpherson report, which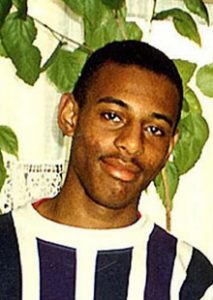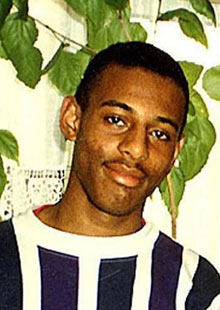 controversially found the Metropolitan Police to be "institutionally racist." The inquiry examined the bungled police investigation of the murder of the black teenager Stephen Lawrence, who was stabbed to death in a racist attack in London in 1993. The report was damning about the Met's failings – and critical of the policing of black citizens nationally. On Reeta Chakrabarti spoke to three fathers and their sons about the report's impact and legacy. I was delighted to take part in the film with my son Laurence.
I worked on an official response to the Macpherson Inquiry in my role for as Race and Housing Officer when I was at Bristol City Council in 1999 from a Housing perspective and to tackle the issue of institutional racism. Fascinatingly this continues to be a controversial term yet remain a factor in the continued blocks to improving the lives for many Black British citizens.
Making the film brought back traumatic memories of police violence and harassment of myself, friends and black men up and down the country. It was of a different time in the UK's history but having 'The Talk' with your son about how to deal with the Police in Britain or America is something that brings the issue of race and racism home in every way.