2MORROW 2DAY! BLACK HISTORY MONTH OCTOBER 2015 NEWSLETTER
Welcome to our newsletter! Black History Month is a great month for highlighting history, and sharing knowledge and cultures.
This Newsletter highlights include our events and why 2morrow 2day! supports Black History Month and celebrating and year of civil rights achievement.
Events with the main event of an Author talk, with Roger Griffith at Bristol Central Library on 21st October 6.30-8.30 book your place
Selma: the film, talk and audience discussion at Malcolm X, Bristol on 3rd October , The Drum, Birmingham 15th October and Cardiff.
Producing radio shows and podcasts for the Local Heroes Bristol's Big Conversation season, on Ujima Radio
Ujima Radio Black History Month
2morrow 2day! is a media production company and community consultancy run by MD Roger Griffith. We specialise in partnership working, bringing large organisations and communities together as well as making radio and digital media content with a community focus.
Roger is also co-owner of Ujima, a community radio station in Bristol.
We also give young people an opportunity to further their careers. We are currently working with the super talented Shanai Newton aka Shin, as well as an array of talent from the University of the West of England including Jasmine Kamel, Amy Price and Mike Allen.
We have commissioned young talent to produce films, such as Michael Jenkins, founder of 8th Sense Media and SATV. Previously we have had Michael Burrows from Ujima's Dubstep to Dub-plate project. Mic developed his technical skills with Ujima Radio and 2morrow 2day! before going on to university, and we were proud to provide some of the training, planning and website content. Check out http://www.dubplatetodubstep.ujimaradio.com/
Also, we gave impressive UWE masters graduate Safia Yalloui her first media slot, where she delivering 'Spotlight with Safia' on Ujima.
WHY 2MORROW 2DAY! SUPPORTS BLACK HISTORY MONTH 2015
'If a race has no History it has no worthwhile tradition. It becomes a negligible factor in the thought of the world and it stands in danger of being exterminated.'  Dr Carter G Woodson.
Carter G. Woodson is the originator of Black History Month (BHM) and also inspired civil rights activist Malcolm X. Woodson worked by day, and educated himself by night. Whilst we accept Black History is important every day, 2morrow 2day! welcomes BHM as a cultural centre point to celebrate Black History, bringing people from different backgrounds together.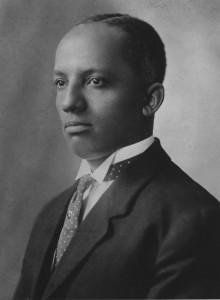 Carter G. Woodson December 1875 – April 1950. Educator and founder of Black History Month.
2015 – CELEBRATING A YEAR OF BLACK HISTORY
In 2015 we have engaged audiences from Belfast to Bristol, discussing a significant civil rights year.
However just like Christmas, Eid, Diwali and Kwanza, etc, every culture has a centre point to throw open its doors to welcome others, and educate young and old alike.
So we believe October and Black History Month is ours to inspire others. We have some great events as well as celebrating the lives of our heroes and she-roes such as Princess Campbell MBE, who sadly died in September. Bristol's first black nurse, she was at the forefront of so many cultural and civic institutions in Bristol.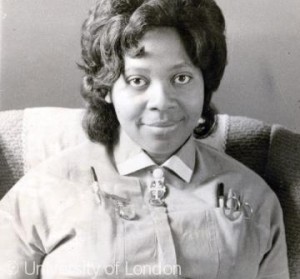 Listen to her speaking with Kevin Philemon of Ujima and BBC Bristol, about Mandela, education and young black boys, by following the link – https://youtu.be/ruspXG6HMro
AUTHOR TALK 
Our MD Roger Griffith will be giving a talk on his book, MY AMERICAN ODYSSEY FROM THE WINDRUSH TO THE WHITE HOUSE, on Wednesday 21st October 2015 from 6:30pm to 8:00pm at Bristol Central Library.
http://www.bristol.gov.uk/page/leisure-and-culture/libraries-news-and-events 
Roger will discuss his book and growing up in 1980s England, travelling around America and sharing the cultural, historical and emotional links between the two.
The book is an evocative combination of travelogue and social commentary, celebrating African-Americans, West Indians and Black Britons, from their roots of origin, to today.
The venue is especially evocative to Roger as he spent four months there researching two powerful chapters on slavery. The event is FREE. Please contact Bristol Library direct by booking here. Book your FREE place at any Bristol Library, by calling 0117 9037250 or by emailing andrew.cox@bristol.gov.uk
FILM – SELMA
Three cities, three film screenings along with three great accompanying talks by Roger Griffith.
This gripping and inspiring drama (astonishingly, the first film to focus on Martin Luther King made for the big screen) is a vivid retelling of the months leading up to the historic 54-mile march from Selma to Montgomery, Alabama, that would secure the 1965 Voters Rights Act.
Director Ava DuVernay blows the dust off history to find its beating heart; at its core is Martin Luther King (David Oyelowo), who rescues the flesh-and-blood man from the myth.
Selma isn't a biopic – it's a celebration of community action, and what emerges in its corridor of back rooms is Dr King as a savvy strategist, a shrewd operator, and a man's man with a rocky home life. He travels a hectic circuit from pulpit to jail cell, to the White House and back, juggling the attentions of President Johnson (Tom Wilkinson), racist Alabama governor George Wallace (Tim Roth) and J. Edgar Hoover (Dylan Baker), the FBI's director who views him as a 'political and moral degenerate'.
Even if you may or may not know how Dr King's campaign ends, Selma sings with suspense and surprise and its message has lost none of its heroic, tragic relevance.
In 2015, the 50th anniversary of this pivotal moment in the US Civil Rights Movement and closer to home, actions such as the Bristol Bus Boycott which led to the 1965 UK Race Relations Act.
It is hard to imagine a timelier reminder of both the progress that has been made and the promises that remain unfulfilled. How much has Dr King achieved, and how much have we advanced?
Well, that's all up for discussion after the film with key-note speaker and author Roger Griffith who has visited Selma and has just returned from covering the 10 year anniversary of Hurricane Katrina, the storm that rocked New Orleans and America. Roger will introduce the film, read from his book and chair a post screening discussion with audience members.
Saturday 3rd October – Bristol:  Malcom X Community Centre, 141 City Road, St Pauls, Bristol BS2 8YH.       6.00pm to 9.30pm.
October– Cardiff:   Butetown Heritage Centre, Bute Street, Cardiff CF10 5LF. TIME TBA
Thursday 15th October – Birmingham:  The Drum, 144 Potters Lane, Birmingham B6 4UU   TIME TBC
http://www.the-drum.org.uk/single-event/?id=SEL
RADIO – 'Local Heroes' season on Ujima Radio with the return of Bristol's Big Conversation. Thursday's 11am on 1st, 8th, 15th, 22nd and 29th October.
Bristol's Big Conversation first hit the airwaves last October during BHM with community members and leading figures in the UK including Dr Rob Berkeley, Director of Runnymede Trust, and community activist and social entrepreneur Asha Craig.
The show, produced by 2morrow 2day! returns for Black History Month with interviews with four more leading local figures. It kicks-starts the Black History Month season on Thursday mornings at 11 am.
The line-up of our Local Hero season is:
1st October: Roy Hackett, community activist from the 1963 Bristol Bus Boycott.
8th October: Peaches Golding OBE, Former High Sheriff of Bristol.
15th October: Janet Teape former Gladiator champion now living in America.
22nd October: Po Poku Osei Head of Babassa Youth Empowerment.
29th October: Tim Pemberton former Managing Editor at BBC Bristol.
UJIMA RADIO 98FM:  CELEBRATING A MOMENTOUS YEAR IN CIVIL RIGHTS 1965-2015
2015 has been a fantastic year for Ujima Radio and 2morrow 2day!   and we have celebrated by producing a range of cultural programmes including commemoration of the 50th anniversary of Malcolm X's death. Look out for many great programmes from the team. For more information go to www.ujimaradio.com
RADIO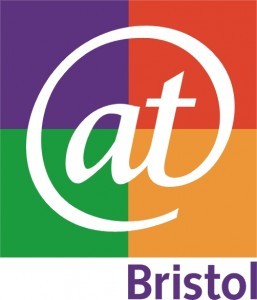 The Old Skool Cruising Show on Ujima Radio is sponsored by At Bristol for Black History Month, celebrating Black achievement in the sciences.
WHERE: 98fm, live and on catch up at www.ujimaradio.com
TIME: Every Monday in October, 4:00pm to 6:00pm.
At Bristol will be highlighting the achievements of Black scientists with Ujima Radio.
This year At Bristol is sponsoring Ujima's Old Skool Cruising Show every Monday from 4.00pm – 6.00pm during October. Join the G-Man and the 2morrow 2day! team with on-air live science demonstrations, special guests, features and great music. At Bristol's community and diversity matters.
INTERNET
This month will see the launch of Roger's appearance earlier this year at Festival of Ideas on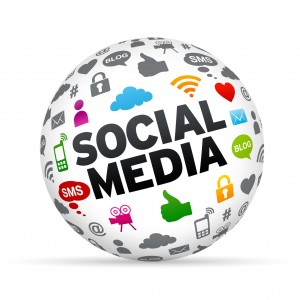 You Tube and website made by SATV.
EVENTS 
Voscur's Awards 1st October
Black Police Association Ball – 8th October
UWE Student Fashion Show – 8th October
OUR EVENTS AUTUMN/WINTER SEASON 2015
In November we are producing 50 Voices for Malcom X at the Malcom X Centre, St Paul's, Bristol. We are working and supporting other artists from the Bristol collective Speakeasy. In addition our MD will be talking about his travels in New Orleans 10 years from the anniversary of Hurricane Katrina at the Festival of Future Cities a Bristol Festival of Ideas Event.
http://www.ideasfestival.co.uk/seasons/festival-future-city/
https://www.facebook.com/pages/Speakeasy-Southwest/1534187656856324?sk=videos&ref=page_internal
We are also producing a broadcast with the OSC team at Sanctum – the performance space within the bombed-out remains of Temple Church in Bristol. Curated by acclaimed artist Theaster Gates it features local talent in a 40 days and 40 nights continuous performance.  In December, we are celebrating the 50th anniversary of the Race Relations Act in the UK. Continue to watch this space!
Finally we have just confirmed that Roger will be performing at Sanctum previewing his next project Words & Music from My American Odyssey.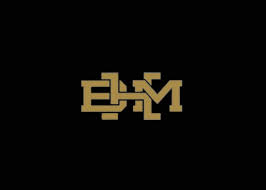 MY AMERICAN ODYSSEY: JOURNEYS THROUGH THE DEEP SOUTH
by Roger Griffith – Sunday 12th July 1.30. St George's Hall

Broadcaster and Chair of Ujima Radio Roger Griffith gives a personal perspective on the blues based on his travels through one of America's most historic and mythical regions. He will also read extracts from his debut book reflecting on the extraordinary African-American journey from the Plantation-fields to the Polling Booth to The Presidency, and its links to Britain.
Free Admission to gig ticket holders. Don't forget Sounds of Blues Show on Monday's 6-8pm.
Weekend Ticket available for St George's Bristol events (Saving £5).
Discount will apply automatically when tickets for both days are in the basket.
http://www.stgeorgesbristol.co.uk/bristol-americana-weekend/
50 Voices for Malcolm X: Movements for Change – 11-13 June 2015. Bristol Old Vic
Ujima Radio in partnership with Bristol Old Vic Theatre staged three nights of entertainment bringing new and established artists to Britain's oldest theatre. These included Bristol's literary giants Dr Edson Burton, Cheryl Morgan and Miles Chambers. Dancers Cleo Lake, South West Dance Group, Breathing Fire Dance Company and The Misfits Theatre Company all brought vibrancy to the stage.
Other social activists were invited to take part to showcase their project. This included Lilleith Morrison who co-wrote Paul Stephenson's Memoir of a Black Englishmen and who led Bristol's Bus Boycott
along with Roy Hackett who gave a stirring performance. Both Paul and Roy were among the cast of 50 Voices. Paulette North, Kalpna Woolf, Marvin Rees and Steve Nelson from Westport all added resonance to their work in front of an audience. Musically, Kizzy Morrell & Studio 7, RSVP Bhangra plus DJ Style played a variety of performances and musical sets. Artwork came from Michele Curtis and her 7 Saints of St Pauls exhibition celebrating the origins of carnival.
The cast were ably supported by new voices singing, dancing and performing to give testimony for what social activism means to them, from organisations such as Full Circle, Unity and The Misfits Theatre Company a disability arts group. The event was filmed and photographed by 8th Sense Media. There was a live outside broadcast from Bristol Old Vic with Mistri and several of the performers and Ujima's finest.
Finally, the event concluded on Saturday 13th June with Malcolm X's speech, From the Bullet to the Ballot performed by Ujima's 'The G-Man' and author, Roger Griffith who also co-produced the event.
This was a special historic event to celebrate a year of cultural significance and achievement.
http://www.bristol247.com/channel/culture/theatre/reviews/review-50-voices-for-malcolm-x-bov