No one needs reminding what an unforgettable year this has been. 2020 was the year health, race and economic pandemics joined the environmental pandemic a set of crises that I hope we will spend our futures overcoming collectively.
Culture still stands strong as something that unites us all to enrich our mind, bodies and souls. The show still goes on and the arts became even more valued as we learned new skills or picked up old favourites to escape from the global chaos. In 2020 we saw how culture brought individuals together as global citizens. It encompassed the news, politics, sport and more. Here are my #20from2020 cultural picks in no particular order that I treasured the most. That I tweeted out over twenty days last There were many more let me know what I made your list.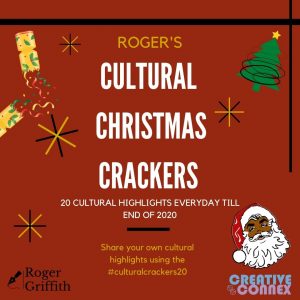 No 1: TV. Small Axe Films by Steve McQueen. BBC
Five magnificent cinematic televisual experiences from the ground-breaking Steve McQueen's Opus. The five films: Mangrove. Lovers Rock. Red, White and Blue. Alex Wheatle and Education. Their excellence will leave a valuable footprint of Black British History for generations. https://www.bbc.co.uk/programmes/p08vxt33 McQueen also invited all of London's Year 3 children to participate in an exhibition at Tate Modern.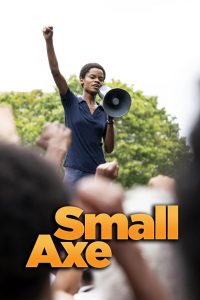 No 2: Book. A Promised Land by Barak Obama
A Promised Land gives us insight, fresh hope and understanding from President Barack Obama who is missed more with every passing day. An inspiration for us all to make continued change. Looking to bring my play about his life and presidency Dreams Of My Fathers which I wrote this year on stage in 2021. Extracts of from his own readings https://www.bbc.co.uk/sounds/play/m000qh4t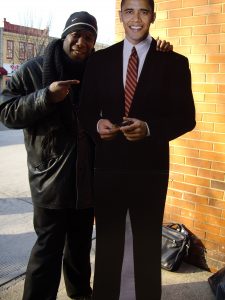 No 3: Icon. Bernadine Evaristo
The 2019 Booker Prize Winner for Girl Woman Other topped book the charts championed race, gender and was an inspiration to us all. Along with her academic work she gained the ultimate cultural accolade by being the subject for Melvyn Bragg South Bank Show now moved to free to air Sky Arts. https://www.sky.com/watch/title/series/0433749a-b3c5-40c7-b52d-58cb84814553/the-south-bank-show/episodes/season-10/episode-2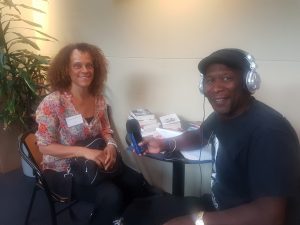 No 4: Wow Moment of 2020. The Removal of the Edward Colston Statue. You Tube
I'm still stunned that this actually occurred. A number of us were sheltering in place, watching the Bristol Black Lives Matter protest unfold online. This included Cleo Lake whose work here with Countering Colston should not be forgotten when I got a text. Like it or not, it catapulted Bristol into cultural spotlight with the ensuing debates likely to last for decades. In a remarkable piece of symmetry it was referenced in Reverend Al Sharpton's powerful eulogy at the funeral of George Floyd. Was also highlighted in a BBC news programme by locals Ngaio and Michael Jenkins. https://www.bbc.co.uk/programmes/m000l5mn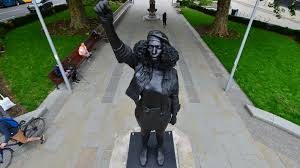 No 5: Health Documentary. Is Covid Racist? Channel 4
The global health pandemic and race examined were examined in forensic style by Dr Ronx Ikharia. 

A necessarily painful injection of truth and reality on the deaths of Black, Asian and Minority Ethnic essential and medical workers and the wilful government ignorance. https://www.channel4.com/programmes/is-covid-racist
No6: RIP Chadwick Boseman Ma Rainey's Bottom. Netflix
The Black Panther star was not only one of the finest actors of our times but a supreme spokesperson on race equality and importance cultural representation. His final screen performance is now on Netflix from the pen of dramatist August Wilson in Ma Rainey's Bottom. I'm predicting Oscar glory too for Chadwick and stunning performance from Viola Davis as Ma Rainey. https://www.netflix.com/title/81100780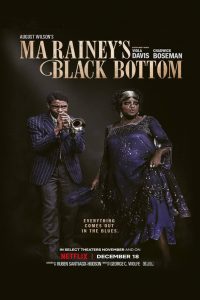 No 7: Music: Kiwanuka. Michael Kiwanuka
My fave UK artist bagged the big UK 2020 Mercury Prize. His back catalogue and live performances are better but this still delights. Wonderful insightful lyrics on race, mental health and identity in the fine traditions of Joan Armatrading's guitar folk-soul. https://www.mercuryprize.com/news/michael-kiwanuka-wins-the-2020-hyundai-mercury-prize#:~:text=Michael%20Kiwanuka%20has%20been%20announced,One%20Show%20on%20BBC%20One.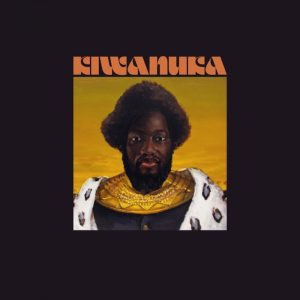 No 8: Book – African Europeans, An Untold History: Olivette Otele
Quite a year for our Olivette. Chairing the Bristol Commissioners for Race Equality, Booker Prize judge and continued work to contextualise slavery and its legacy at University of Bristol. In this book she chronicles the link between the African Diaspora and Europe and highlighted the excellent work of a number or women of colour in Bristol.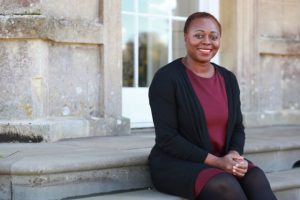 No 9 News: Question Time – Bonnie Grier on Trauma and Anti-Semitism and Rosie Jones on the Disabled rights. BBC
Not sure whether I should throw my TV out the window sometimes with QT but I'm commending two appearances stood out educating government panel members and us at home alike. UK/US national treasure Bonnie Grier post the review on anti-Semitism in the Labour party on trauma and the responsibilities of those in power https://twitter.com/bbcquestiontime/status/1321949826838368256?s=20 Was matched by comedian Rosie Jones speech for disability rights and greater action. https://www.independent.co.uk/arts-entertainment/tv/news/rosie-jones-question-time-matt-hancock-b1722374.html and an educational nod to the documentary Crip Camp.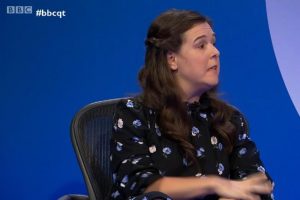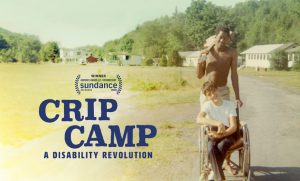 No 10: Film Clemency
At times this was more horror film than drama. The Hollywood directorial debut of Nigerian-American Chinonye Chukwu also wrote this chilling human study of the effects of Death Row. Actor-activist Alfre Woodard's extraordinary performance was overlooked in Oscars but her civil-rights work has not. The mass incarceration and criminal justice system highlighting racial injustice over centuries were already a national disgrace. However this barbaric system plumbed new depths by Trump's presidential orders to execute several more African-Americans on his way out of the Oval Office. I was proud to host special Deaf Conversations About Cinema with David Ellington for Watershed Bristol https://www.watershed.co.uk/whatson/10492/deaf-conversations-about-cinema-online-clemency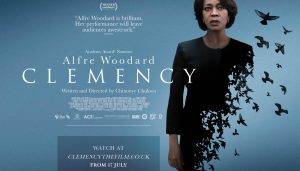 Continue reading "My Cultural Review of 2020 part one: No 1-10"